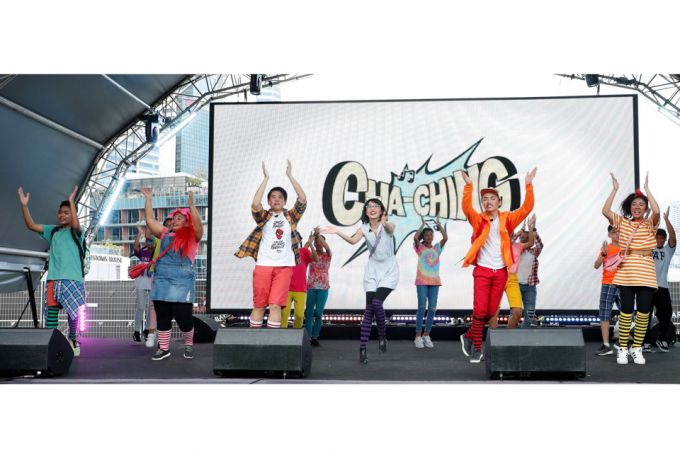 Forty children from The Business Times Budding Artists Fund (BT BAF) put up a special performance at the Prudential Marina Bay Carnival on Wednesday. The performers, managed by The RICE Company, presented a 30-minute set that combined elements of percussion, song, dance and theatre. The RICE Company provides training in the arts to children from financially-disadvantaged backgrounds.
The show was inspired by and built around Cha-Ching – a financial literacy programme
developed by Prudence Foundation, which is designed to help children aged between 7 and 12 learn the fundamental money management concepts of earn, save, spend and donate.